Smart Moves Can Turn Your Startup into A Unicorn Post COVID-19 Crisis
|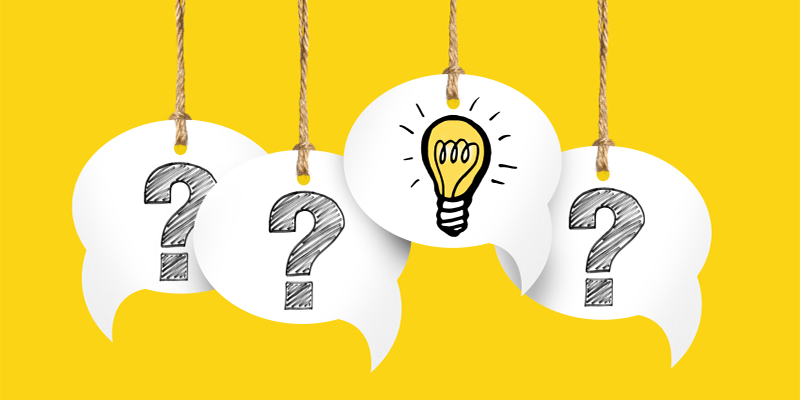 I'm excited to share with you some findings that really surprised me about what makes companies succeed the most and what factors actually matters the most for startup success. I believe that the startup organization is one of the greatest forms to make the world a better place, if we can take a group of people with the right equity incentives and organize them in startups we can unlock human potential in a way never before possible and achieve unbelievable things.
Although the startup organization is an exceptional thought, it is painful to watch many startups not hitting the bullseye, I was curious to find out what actually matters most for startup success. There's a wrong assumption among people that, just an Idea backed with adequate funding can make startups fly high, but I don't agree with it, let us compare wild successes like Airbnb, Uber, Instagram, YouTube, Facebook and LinkedIn with some of the not so great successful businesses like Google+, Google glass, Spot watch, Pets.com, flood and Friendster, all these businesses are extremely powerful Ideas, had intense funding and backed by influential market leaders but the second set of businesses failed badly. If we look at what factors actually accounted the most for success and failure across all these companies and the results will really surprise us, the number one thing was timing, Yes, timing accounted for 42% of the difference between success and failure and the rest comes second.
Disruptive Idea, Team/Execution, Business model and Funding definitely plays a key role in startups success, but again, if the product is not timed well, it needs a massive PR push to reach the paying customers, but there are startups that timed so perfect especially during the crisis or right after the recession and turned into unicorns in no time, here are some of such examples which turned an extreme crisis into opportunity.

Airbnb and Uber Timing
Airbnb is a wild success, this company was famously passed on by many small investors, people thought no one are going rent out a space in their home to a stranger but it proved them wrong, the reasons it succeeded aside from a good business model, good idea and great execution is the timing that company came out right during the height of the recession when people really needed extra money and that would have helped people overcome their objection to renting out their own home to a stranger, same case with Uber, incredible company, great business model too, but the timing was so perfect for their need to get drivers into the system to provide cheap cab services, drivers were also looking for extra money, commuters were looking to trim costs due to the recession and that worked out wonders for everyone.
YouTube Timing
There came many video streaming business way before YouTube, they all had a stunning business model, funding and even signed incredibly great Hollywood talent to join the company but broadband penetration was too low during 1999 to 2000 till 2003, internet users were very frustrated with the bad speeds, just two years later when Adobe Flash solved the codec problem penetration crossed 50% in America and  YouTube perfectly timed after this penetration, and it worked wonders for them. Idea and execution definitely matter a lot, but the timing might matter even more.
Justdial Timing
Getting inspired by Silicon Valley successes thousands of startups were formed in India too during the dot com era but traditional marketing means like print media and television were so costly and startups couldn't afford it, companies were looking for cost-effective ways to get traffic and that's when Justdail rightly timed in 2007 and conquered the market, Just dial is not an innovative idea, it's just an upgraded online version of yellow pages but it's been so perfectly timed to cater the new needs created out of the dot com bubble.
Reliance Jio Timing
Launching disruptive products is an art, one should know when to fire the right shots in order to capture the opportunity created out of a crisis and in India no one has mastered this art better than Mukesh Ambani.
During the years 2010 to 2015 India witnessed smartphone revolution like never before, a massive number of mobile apps and gaming applications has hit the market and succeeded in reaching even into the rural mass, but poor internet connectivity and high tariffs were the biggest obstacles, although smartphone users were too much attracted and fascinated towards things happening on the web, they couldn't afford high internet packs of Airtel, Idea and Vodafone. A huge gap was created between the demand and supply and no one addressed it the right way, but in 2016 Reliance Jio was so perfectly timed into the market with very affordable Internet packages and high speeds and outsmarted its competitors and we all witnesses the rest of the story.
Shocks and crisis come in many forms, Corona is also one such, we definitely cannot downplay the challenges and hardships occurred in the recent times, but my confidence remains high in today's entrepreneurs, of course, it left a bad dent on everyone's finances but if you look into the positive side of it, it also opened the market for new innovations. The entrepreneur world is very complex and interconnected, most of the businesses are currently on the defensive mode and busy finding ways to minimize the damage, you cannot find a better time and opportunity than this to think different and capture the market by timing a perfect product that can bridge the new gap created by the virus.
Disruptive and innovative products start at the bottom of the marketplace to cater the new needs but end up eventually cruising up and shatter their competitors, time to aim for one such and thrive to be the first in order to capture the advantage, a quote from Jack Ma about success and timing reads, "You don't have to be the best, you have to be the first".
Best of luck!  
---