Thrasio Style Startup Model Is The New Trend In Indian E-Commerce Arena
|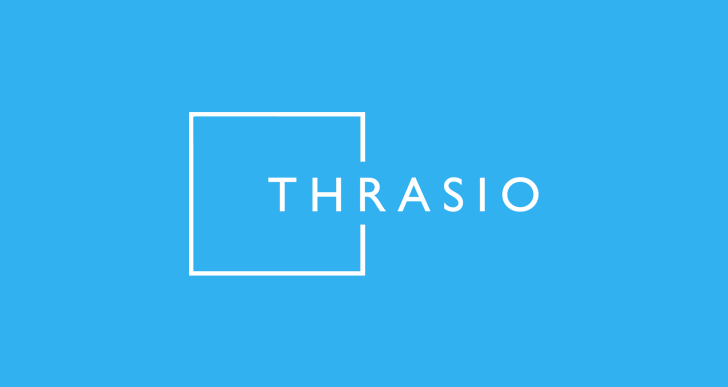 2021 witnessed the addition of several new business models such as quick commerce, social commerce among others in the e-commerce segment, however one model that showed immense potential in the Indian startup ecosystem was the Thrasio style startups, while this space has already minted 2 unicorns like Mensa Brands and Global Bees, the roll-up firms have also been on an aggressive acquisition spree, Mensa has added another brand to its Kitty by acquiring leather goods manufacturer and seller Epsilon, meanwhile Eat Fit parent company Curefit announced that it has acquired five more D2C food brands bringing its portfolio tally to 20 brands.
Thrasio Model
If you are running a business from home selling products on Amazon, Flipkart or any other marketplace making a healthy revenue but finding it difficult to scale, reach the experts the E-commerce rollups inspired by the three-year-old US-based firm Thrasio which acquires successful third-party Amazon sellers and give their founders a lucrative exit. A bunch of startups in India have spawned over the last year to replicate Thrasio's success in the country. Founded in 2018 Thrasio manages a global portfolio of nearly 100 brands, it has generated $500 million in revenue and $100 million in profit in 2020, the concept while new to India has gained traction and led to about half a billion dollars flowing in from business investors. The idea is to spot small and digital-first brands early and take them global, here are a few startups in India following Thrasio footsteps.

Mensa Brands
Founded by former Myntra CEO Anant Narayanan, it became the youngest startup to enter the Unicorn club after raising $135,000,000 in their series B round from Falcon edge capital. With an aim to build a house of brands the rollup firm has been on an acquisition spree, it has acquired 15 odd brands in the fashion, home décor, beauty and personal care space since its inception. In May 2021 with the latest additions being a digital-first brand Little Picks in the kids wear segment and HighStar a homegrown denim brand that caters to digital-first consumers. Within the next 12 months, the company plans to double down on its existing verticals partnering with 30 more brands.
Upscalio
Similarly Upscalio, a venture that funds and manages E-commerce brands have invested in four auto accessories companies AutoFurnish, Destrom, Urban Lifestylers and Motor Trance. Upscalio plans to scale the digital brands business by 5 to 10 times giving a full exit to the entrepreneurs' overtime, earlier this year the 8-month-old startup had raised $42.5 million as part of series A round, the firm aims to boost the annual revenue rate of these brands to 100 crores by leveraging their direct to consumer approach entering new markets and forging new partnerships.
Global Bees
Global Bees, the D2C brand roll-up platform from the first price table entered the unicorn club after bagging $111.5 million in its series B funding round from Premji invest, Steadview Capital and SoftBank and others, with this deal Japanese investment giant SoftBank made its first investment in a Thrasio like startup in India. In November of last year, the firm added three more startups to its portfolio, it picked up a majority stake in dietary supplement maker Healthy Hey, hair care products brand Rey Naturals and eyewear brands IntelliLens. With these acquisitions, Global Bees has now eight brands in its Kitty and aims to invest in 100 brands across FMCG, home and lifestyle.
10 Club
Another such startup "10 Club" raised $40 million in the seed round, the firm partners with entrepreneurs to grow and scale their business by using a centralized platform model, 10 Club has acquired 6 brands so far across sports and fitness, home decors and baby product categories, with these acquisitions the e-commerce aggregator expects to achieve an annual revenue run rate of $50 million.
Powerhouse 91
Powerhouse 91 Is backed by Snapdeal founder Kunal Bahl acquired wellness firm Expertomind and Solvic, meanwhile, its portfolio company Azah which is a women wellness brand doubled its revenue post-acquisition while growing 50 per cent month on month in October alone.
GOAT Brand Labs
Founded by former Flipkart executive Rishi Vasudev, GOAT Brand Labs which invests in and scales DTC brands is eyeing revenues of $1 billion in the next three to four years it has signed on 11 brands and raised about $36 million from the likes of Tiger Global, Flipkart Ventures and others, the Thrasio style venture also bought lifestyle brand Pepe stake in India's business from Pepe jeans Europe with the target of 100 brands over the next three to four years GOAT wants to hit $1 billion in revenues.
Now,  in better-improved brand loyalty and better engagement with their target group, a growing number of little key players are also moving to a House of brands model, Even unicorns like Lenskart and Nykaa wants to focus on lifestyle and transition its beauty and fashion marketplace into an umbrella entity for lifestyle products, meanwhile online to offline eyewear retailer Lenskart will soon launch its Thrasio style entity to be named Lenskart Labs at a valuation of $1 billion, the company is also looking to set up an independent entity focusing on acquiring eyewear brands across Europe amidst all this, Thrasio is also said to be planning to enter India soon, it has repeatedly held talks to acquire consumer durables brand Lifelong online to enter into the Indian market. India had over 100 million e-commerce users in 2020 and more than 10,000 online brands are active on e-commerce platforms. In 2020, Amazon India said that it had over 4000 sellers with annual revenue of above Rs1 crore, we will have to wait and watch to see how this business model will shape up as multiple startups compete to own a pie of India vibrant consumer market.
---