The Inspiring Journey Of Vikram Redlapalli From Launching The Most Affordable Laptop To Making It One Of The Promising Indian Brands
|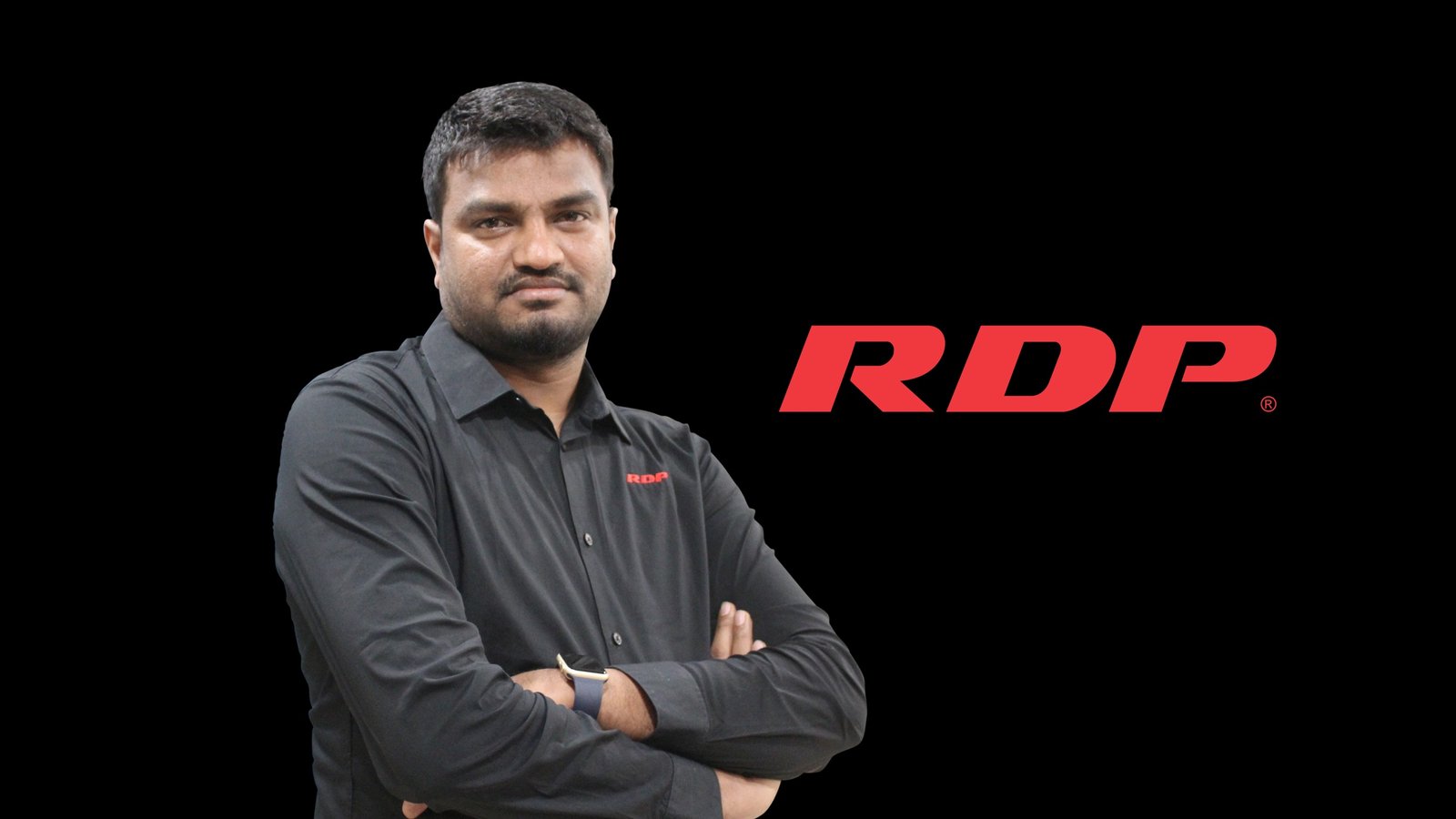 In an interview with Biz Innings, Vikram Redlapalli, Founder and CEO of RDP explains why Innovation remains as Innovation if it can't be affordable by masses.
At a Glance
RDP is one of the leading IT Hardware & Mobility Manufacturing Company in India, RDP was founded by Vikram in 2012 with a mission to provide simplified, affordable, computing solutions. RDP entered into mobility in 2016 by launching India's most affordable Laptop for INR 9999/- and caught the customer attention towards it.

RDP product line comprises a wide range of Laptops, Tablets, Thin Clients & Commercial Desktop PC's equipped with highest commercial grade components, RDP has developed a strategic association with ecosystem players Microsoft and Intel. With over 1,00,000+ clients in India and abroad, RDP is now planning to expand its presence to few more counties.
Edited excerpts
"From a small town man to one of the influential and inspirational young entrepreneurs in India", can you take us through your journey so far?
I'm a postgraduate in Computer Sciences from Sree Krishnadevaraya University. With more than 16 years experience in IT industry, I founded RDP in the year 2012 with a passion to make RDP the most promising brand in the low-cost computing segment across the globe. So far I had a great journey with RDP, we made a strong presence in this segment, we got associated with global brands like Intel, Microsoft and WPG.
Many top-notch Indian brands kept themselves away from this segment as they don't want to lock horns with Global leaders like Dell, HP, Acer and Samsung, What was your gut feeling when you took this daring step?
My only gut feeling was "When they made it, Why Can't We". Our vision is not just to be an Indian brand, but to become a leader globally. The strategy to become a global leader comes by thinking globally. Our world is interconnected and this makes very important for all the companies to have a worldwide holistic view.
RDP laptops come with Intel and Microsoft, how you cracked this deal?
Many of our devices like Thin Clients, ThinBooks, Mini PC's, Desktop PC's & All-in-one PC's are equipped with Intel processors, this made it easy for us to reach Intel. As we sell huge volumes of laptops, it helped us to qualify to become OEM of Microsoft.
How are you associated with WPG?
We appointed WPG as a national distributor for cost-effective laptops. WPG is No.1 Global Semiconductor Distributor and the largest electronics distributor in Asia with a very renowned and established name in IT distribution with 29 branch offices across India. We stepped into international markets as well, at present we have our presence in Mozambique, a country in Africa. We also signed distributor agreement with 'Better Planet' for GCC, Middle East & Angola.
Which is the most liked product of RDP? who are your target customers?
ThinBook, it's an entry-level laptop where you can multitask and operate seamlessly with an enhanced user experience, The ThinBook 1430 comes with a sleek body and a metallic grey finish, this 14.1-inch device will serve as a perfect BYOD device. It's perfect for travel, work, vacation, and even as an entertainment tool. The powerful 10,000mAh gives battery life up to 8.5 hours. The real advantage is the performance, size and weight which is the thinnest, lightest and longest-serving laptop packed with powerful Intel 1.92 GHz Quad Core Processor and comes with a preloaded Windows 10 OS. An inbuilt RAM of 2GB and a storage capacity of 32GB (expandable up to 128GB) make this laptop stand out in the crowd.
Our target customers are First-time Laptop buyers, Students (who are especially concerned with prices), Techies, Professional, SMBs (small or medium-sized business), SMEs (Small and medium-sized enterprises).

What do you think are the key risks to your business?
Support, Quality & Price.
What's your marketing strategy? any further expansion plans?
We use the mix of demographics, psychographics & geographic segmentation strategies to drive the growth in the competitive market. Our Mission is "To provide simplified affordable computing solutions to the planet earth". In the mid of third quarter (FY 2018-19) we are adding a couple of 'Value Segment' SKU's (Celeron / Pentium).
What's your work culture?
RDP is very employee-friendly, we give top priority to employee inputs, we have the best employee engagement programs, at RDP there is a free flow of work and information both upward and downward.
How well are you handling the after sales part?
Our devices are available across all the three sales channel (viz Enterprise, Retail, eCommerce). We are working with world-class partners in each of the three channels to provide rich buying experience. We have 200+ service centres across India and a very well equipped call centre to address the support queries, from 10am-6pm (weekdays). We have a 'world class' support ticketing CRM along with clear SLA's defined to iron out any kind of support issues in less than 48 hours.
"Vikram On day one at RDP and Vikram Now", do you find any change in yourself? what are your learnings in this journey?
The biggest change which I realised in myself is my transformation from a founder to a CEO. Earlier problem solving was more of a reactive requirement but now it has become a proactive one. Focus, Time Management, Holistic and 360 degrees approach are a few learnings during this journey which I can rate among the top.
What is that one best quality that driven you till here?
Inspiration, I strongly believe Innovation remains as Innovation if it can't be affordable by masses, Innovation becomes Inspiration if it is affordable & Impacts millions of lives. ThinBook is an inspiration !!!
What message do you want to give to the small town guys who wanted to become entrepreneurs with your inspiration?
The real heroes of the country come from small towns, they are the one who has exposure to every aspect of life. Small town guys grow up with problems around them and they deal with it well, they are mastered in solving issues from the very early age of their life. Problem-solving skills are key essentials of entrepreneurship, small-town guys are unique in their approach, all we need to do is to set a right platform which motivates them in finding their path.
Many best qualities of entrepreneurship are already inherited in them, all they need to do is to start somewhere, get motivated every day and have a strong belief in their abilities to create a strong product.
---